The Game:Eskimo Show is a comedy web-series by Skylah Pendall where he examines video games expressing his love, concerns and hate for them, providing the viewer with an informative video with some comedy slapped in there for good measure.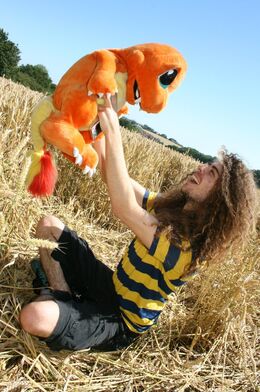 In every episode (Besides Seasonal Episodes) Skylah dresses in his signature striped t-shirt, baring a striking resembalance to the Earthbound protagonist Ness.
Halloween Games! (October 31st 2012)
Pokémon Lore ( March 13th 2013)
Christmas Games! (December 8th 2012)
Ad blocker interference detected!
Wikia is a free-to-use site that makes money from advertising. We have a modified experience for viewers using ad blockers

Wikia is not accessible if you've made further modifications. Remove the custom ad blocker rule(s) and the page will load as expected.