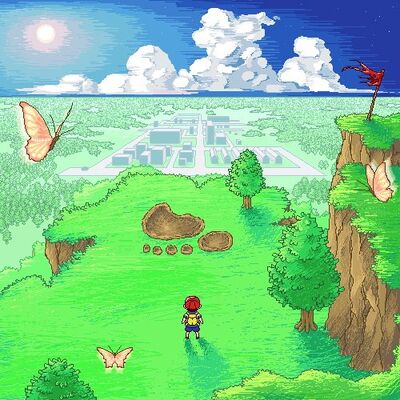 The
Earthbound E.P
is an EP by
Go:Eskimo
, there's no set release date as of yet but it is apparently being worked on alongside
Condom:Squid
.
Skylah has said on many occations that Earthbound was his favorite game growing up, according to sources the album is set to have over 20 tracks.
Track Listing
Edit
The tracks that have been confirmed are
Onett (Note that this is a different song to the old Onett Song)
Return To Twoson/Runaway 5
The Threed Song
The Winters Song
The Saturn Valley Song
The Behind Grapefruit Falls/Master Belch Song
The Dusty Dunes Desert Song
The Fourside Song
The Department Store Sppok Song
The Moonside Song
The Monkey Caves / Monotoli:48th Floor Song
The Summers Song
The Dalaam Song
The Toto Song
The Scaraba Song
The Dungeon Man Song
The Deep Darkness Song
The Magicant Song
The Your Sanctuary Guardians Song
The Giygas Song
Other Songs
Edit
Other song demos that havn't been released yet or not confirmed to be on the EP
Oneet Arcade (Sssharks) - Hinted
Ad blocker interference detected!
Wikia is a free-to-use site that makes money from advertising. We have a modified experience for viewers using ad blockers

Wikia is not accessible if you've made further modifications. Remove the custom ad blocker rule(s) and the page will load as expected.