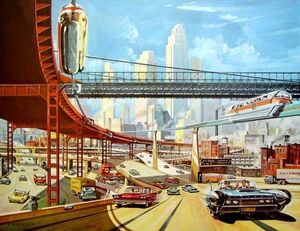 A Regular Spectacular EP Is an EP by Sea Anemone See's An Enemy (SASAE) released on April 7th 2007 only 50 copies are known to exist and were sold at shows and the bands website.
Curiously Skylah and Sean have long lost any of the final prodcuts and only the unmixed demos of the tracks remain.
Track Listing
Edit
KTHXBAICURIO
Painting A Piece Called ARK (Hidden Goof track)
Manatee girls (Hidden Goof Track)
Personnell
Edit
Band
Sean "Sharkboy" Tyyrell - Lead Vocals, Lyrics, Sequencer
Skylah "Lionboy" Pendall - Vocals, Lyrics, Bass, Drums, Programming, Synth, Banjo, Samples, Steel Pan, Piano, Harpsicord, Honkey Tonk, Lap Steel

Production
Skylah Pendall - Production
Ali Knowles - Mastering
Kady Holmes - Photography
James Jasso - Illustartions, design
Ad blocker interference detected!
Wikia is a free-to-use site that makes money from advertising. We have a modified experience for viewers using ad blockers

Wikia is not accessible if you've made further modifications. Remove the custom ad blocker rule(s) and the page will load as expected.